C&C Group has exited a US distribution deal with Pabst Brewing Co and will retake control of its cider brands in the country.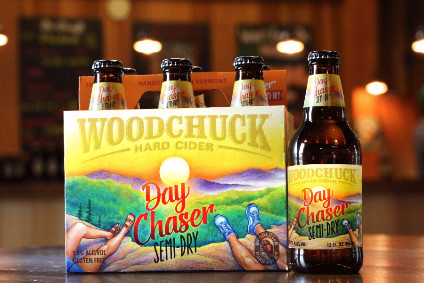 In 2015, the Magners owner agreed a deal that handed distribution of its cider footprint across the US to Pabst. The agreement also included an option for Pabst to buy C&C's US ciderhouse, Vermont Hard Cider, whose Woodchuck brand has suffered strong declines since C&C's acquisition for US$305m in 2013.
Woodchuck sales have been under so much pressure that the group took two write-downs on Vermont, one in 2015 and the other in 2017. The carrying value of the Vermont business is now EUR45m (US$55.6m).
Today, C&C Group announced the end of the Pabst distribution deal and confirmed that its cider would again be handled by its own US team. The company also confirmed to just-drinks that Pabst no longer has the option to buy Vermont Hard Cider. "That long-term option no longer applies," a group spokesperson said.
In a statement, C&C Group said Vermont Hard Cider Co will resume full responsibility for the sales and marketing of its cider brands in the US, including Woodchuck, Wyders and Magners.
"Both parties recognise that current market dynamics require a different approach that concentrates on Vermont's core markets," the company added.
C&C's US business remains small, accounting for about 4% of group volumes in latest full-year results.
---