C&C Group has turned its sights on Belgium beer Heverlee as it continues to put its brands in 33cl cans.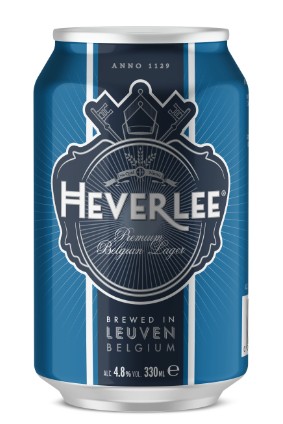 Heverlee pils will be available in the smaller can across the UK on- and off-premise, alongside a 66cl bottle. It is the first time 4.8% abv Heverlee has been available in cans and bottles.
The move follows a 33cl can launch for Magners last month as part of a new 12-pack for the cider brand. C&C Group said the format chills quicker, takes up less room in the fridge and allows the liquid to stay cooler for longer.
When Heineken unveiled 33cl cans for its Old Mout cider line last month, the Dutch brewer said the format was the fastest growing across beer and cider, adding GBP78m (US$99.4) to the category within the past year.
Heverlee is brewed in the abbey of the order of Premontre, Leuven, just two miles from where C&C Group's international MD, Joris Brams, grew up. According to C&C Group, Brams was instrumental in creating and exporting the lager from Belgium, having retained links with the monastery during his time at university and afterwards.
---