Sales in fiscal-2017 rise 7% to US$77.3m
Net losses in 12 months to end of March come in at $852,500 versus $2.5m losses in 2016
Full-year operating profits jump 89% to $1.9m
Fourth-quarter sales climb 13% to $22.6m
Quarterly net profits fall 55% to $191,350
Operating profits in three months to end of March increase 23% to $908,390
Castle Brands has wrapped up a strong fiscal-2017, maintaining the momentum during the second half of the year.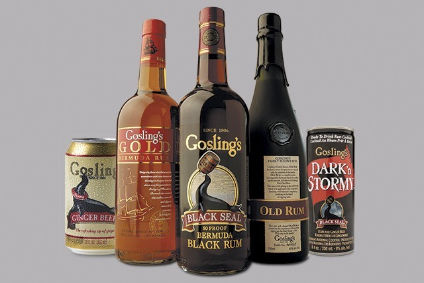 The US-based drinks marketer, which handles the Jefferson's Bourbon and Goslings rum brands, said late yesterday that its sales for the 12 months to the end of March came in 7% up on fiscal-2016. The rise comes on the back of a near-4% increase in sales reported in the first half of the year.
At the same time, net losses are becoming more manageable, totalling just over $850,000. A year ago, net losses hit $2.5m.
CEO Richard Lampen described the year as "outstanding" for Castle Brands.
"Continued growth of our more profitable brands, such as Jefferson's, Goslings and our Irish whiskeys, resulted in strong revenue growth and even greater growth in gross profit," he said. "We expect that these growth trends and improving financial performance will continue."
Lampen also flagged the group's acquisition in March of a larger holding in its Gosling-Castle Partners JV with the Gosling family. "The acquisition of an additional 20.1% stake in GCP was a very important milestone for Castle Brands," he added. "The transaction increased Castle Brands' ownership of GCP to 80.1% and enabled consolidation for tax purposes.
"In addition, GCP's exclusive export... and distribution agreements with Castle Brands have been extended through March 31, 2030, with ten-year renewal terms thereafter. We are very glad to have increased our ownership in Goslings and further solidified our relationship with the Gosling family."
GCP handles Goslings rum brands and the Goslings Stormy Ginger Beer RTD globally, with the exception of the family's native Bermuda.
To read Castle Brands' official results statement, click here.
---