Casa Gancia has lined up the expansion of its still wine portfolio to Russia.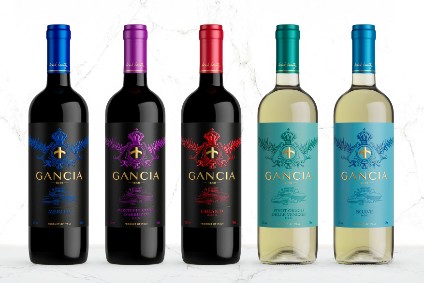 The five-strong line from the Italian wine producer, which is majority-owned by Russian conglomerate Roust Group, is rolling out to the country's off-premise this month. The range comprises Gancia Merlot, Montepulciano d'Abruzzo and Chianti on the red side and Pinot Grigio and Soave on the white.
Founded in 1850, Gancia, which also produces a sparkling wine and a Vermouth, inherited a new owner nine years ago when Roust's Russian Standard division bought a 70% stake. Having launched the company's non-still wine expressions in Russia in early-2012, Russian Standard then raised its holding to 94.1% in 2015.
Italian Wine in Russia - Volume Trends 2015-2024
Source: GlobalData
Italian wine exports to Russia have been on the rise in recent years, although slight declines are on the horizon. According to GlobalData, volumes have grown from 88.9m litres in 2015 to just under 91.7m litres last year - a 3.2% increase over four years. Looking forward, however, Italian wine volumes in the country will slide slowly in the coming years to an estmiated 86m litres in 2024.
Why the wine industry will struggle to balance supply with demand post-COVID - Click here for a just-drinks comment
---