Carlsberg has launched one-litre and 75cl limited edition canned versions of its Tuborg Pilsener brand in Germany for Christmas.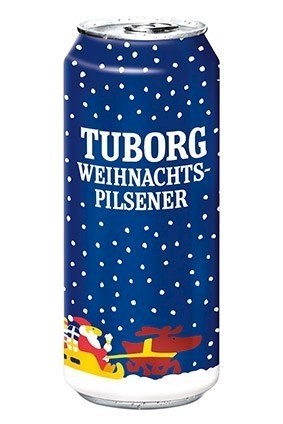 The 'King Cans', designed by Rexam, have been produced to encourage sharing, the Danish brewer said. The formats, with an abv of 4.6% abv, are being made available throughout December in Germany.
Linda Boos, corporate communications & CSR director for Carlsberg Germany, said: "Rexam's King Can allows for large 360-degree branding, giving us maximum visual impact at point of sale, which is particularly important over Christmas."
Rexam claimed the one-litre version is the largest "two piece" aluminium beverage can available on the global market.
In October, SABMiller's UK unit, Miller Brands, launched a 75cl version of its Italian lager brand, Peroni, with a view to the format being shared over dinner.
Last week, just-drinks revealed that Carlsberg is to up its focus on no- and low-alcohol beers, which it sees as a "very big opportunity".
---