More than half of Canadian Millennials say they are worried about mixing social media and alcohol, according to a new study.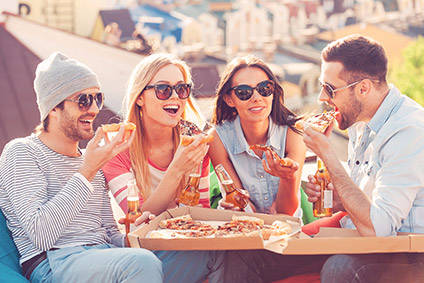 Beer Canada's 'Partners for Safer Communities' research, released late last week, found that 51% of 18- to 34-year-olds are concerned about the potential of being shamed on social media because of "something inappropriate they did as a result of drinking too much". The trade organisation's study also suggests that the Millennial age group is the most responsible when it comes to drinking and driving.
Eight in ten LDA Millennials with a driver's licence have served as a designated driver at some point during the last three years, compared to 67% of Generation X'ers (ages 34-54) and 55% of Baby Boomers (ages 55+).
The study also found that young Canadians are turning to social media and technology to plan ahead, including using ride-sharing apps.
The study, conducted by Ipsos, was commissioned by Beer Canada as part of its Partners for Safer Communities #DDSuperHero campaign - a call for Canadians to show support for designated drivers.
"We created the #DDSuperHero in response to Ipsos market research on designated drivers and the role social media plays in Millennials' and other generations' decision making when it comes to planning for a night out," said Luke Harford, president, Beer Canada.
The survey took place between 14 and 21 August, with a sample of 2,404 LDA Canadians who hold a valid drivers' licence being interviewed online.
---