Campari Group CEO Bob Kunze-Concewitz has played down the attraction of Irish whiskey, claiming the sector is awash with new entrants while offering poor growth prospects outside of its two biggest brands.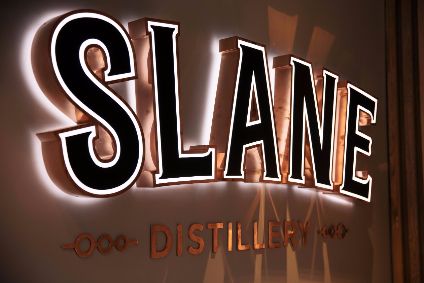 Campari holds no stake in the fast-growing category after selling its only Irish whiskey brands - Carolans Irish Cream and Irish Mist brands - to Heaven Hill last year. However, speaking exclusively to just-drinks last month, Kunze-Concewitz gave little indication his company is keen to re-enter.
"The only major category left where we are not playing is Irish whiskey," Kunze-Concewitz told just-drinks. "I don't think we want to play in there.
"There have been major, major investments in creating new distilleries in Ireland and all of these will come on stream in the next three to four years. I think the world will be swimming in Irish whiskey."
Kunze-Concewitz, who was speaking during a trip to Jamaica to open a visitors centre at Campari's Appleton Estate rum distillery, also blamed the Irish whiskey category for being "one brand and a half", and queried where the source of the sector's recent fast growth has been coming from.
"The question is, is it the growth of the category or is it the growth of two brands?" he asked. "We are very much on the sidelines, and we are very happy."
Pernod Ricard's Jameson brand is the dominant player in Irish whiskey, followed by William Grant & Sons' Tullamore Dew. Other international spirits companies are ramping up investment in their own Irish whiskey offerings, some of which were only recently set up. Brown-Forman started work on its Slane Castle venture in 2015 and last year Diageo unveiled plans for a new distillery and brand, Roe & Co, at its Guinness factory in Dublin.
Export figures from the Irish Government released last month showed that Ireland's distillers exported EUR600m-worth (US$720m) of whiskey in 2017, a near-20% increase on the year before and well ahead of 2016's 8% jump. The US accounted for 40% of the whiskey exports, growing value by 16% in the year.
---