Budejovicky Budvar has released new bottles and cans for Budweiser Budvar in the UK.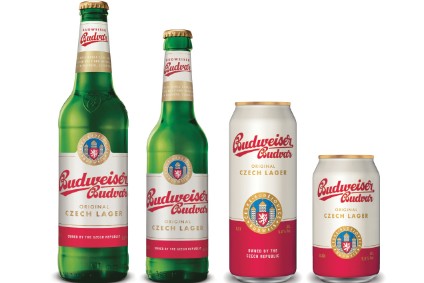 The Czech brewery said today the new look is part of a brand refresh for Budvar that will focus on authenticity and heritage. Budvar claims to be the original Budweiser and takes its name from Czech city Ceské Budejovice, where the beer is brewed.
The state-owned Budejovicky Budvar has spent the better part of 100 years in a legal battle with Anheuser-Busch InBev over the use of the Budweiser trademark. The fight has taken place in courts around the world on the legal right to use the Budweiser name on packaging.
The new bottles and cans carry the statement 'Owned by the Czech Republic' and celebrate Budvar's "continuing independence as a brewery", the company said.
Supporting the new design is the advertising tagline 'Greetings from the Republic of Beer', which will appear on new POS and a programme of live sampling and experiential activity planned for the second half of 2020.
"We're the only Czech state-owned brewer, a beer from a nation not a corporation," said Simon George, managing director of Budweiser Budvar UK.
What will the post-COVID-19 consumer look like? - consumer trends
---