Brown-Forman's Woodford Reserve Five Malt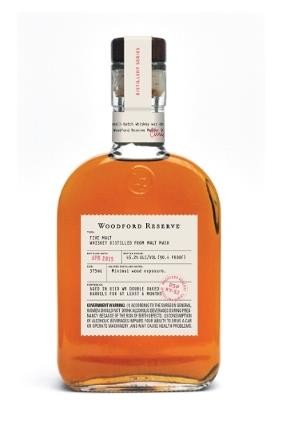 Category - North American whiskey, 45.2% abv
Available - From 16 June
Location - Selected retailers in Kentucky
Price - RRP US$50
Brown-Forman is to release a whiskey that has had its exposure to wood minimised during the aging process. Five Malt is part of Woodford Reserve's Distillery Series, which also features Frosty Four Wood, Double Double Oaked and Sweet Mash Redux.
The malt recipe contains both barley and wheat malts. The roasting and toasting treatments give different flavours and aromas, the company said.
"This... grain recipe stands out best in terms of the desired flavour profile as a new spirit - but it must be matured in oak to qualify as a 'whiskey'," Woodford Reserve master distiller Chris Morris told just-drinks. "The longer it matures in oak, the less "malty" in flavour the product becomes as hints of caramel and vanilla begin to build over time.
"Therefore I decided to mature Five Malt in once-used Woodford Reserve barrels for a mere six months. This gives it very subtle barrel notes but the impact of the five malts still dominate the palate and nose. So this is not a straight whiskey much less a Kentucky Bourbon - it is a unique malt whiskey from the Woodford Reserve Distillery," he said.
---