Brown-Forman's Jack Daniel's Bottled-in-Bond Tennessee Whiskey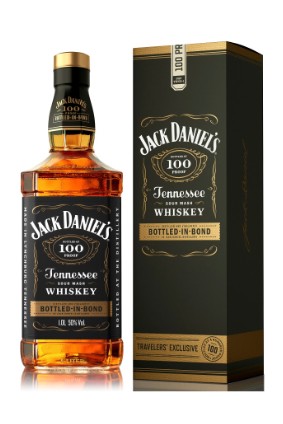 Category - North American whiskey, 50% abv
Available - From this month
Location - Global Travel Retail
Price - US$37.99 per one-litre bottle
Brown-Forman has added to its permanent Jack Daniel's portfolio with a bottled-in-bond expression that pays homage to the history of North American whiskey.
The 50%-abv Jack Daniel's Bottled-in-Bond Tennessee Whiskey rolls out this month to Global Travel Retail. Brown-Forman said it will be available in major airports and other international points of departure and arrival around the world.
The expression is made to conform to the Bottled-in-Bond Act passed in the US in 1897 to improve the quality of whiskies in the country at that time. Whiskey that wanted to be certified with the bottled-in-bond designation had to be aged at least four years and bottled at 100 proof at one distillery during a single season.
"The introduction of Jack Daniel's Bottled-in-Bond is a step back into the early days of the distillery when Jack Daniel was pioneering the craft of making Tennessee Whiskey," said Marshall Farrer, senior vice president and managing director of Brown-Forman Global Travel Retail. "We think so much of this whiskey that we are making it a permanent member of the Jack Daniel's family of brands - a cautious step we take only with the most special of new products."
---