The CEO of Brown-Forman has said his company could be caught in the crossfire between US President Donald Trump and the European Union's tariff disagreements.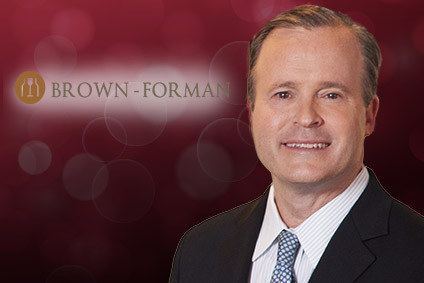 Brown-Forman CEO Paul Varga told analysts yesterday that he is closely monitoring the possibility of retaliatory tariffs after President Trump threatened to hike tariffs on all imports of steel and aluminium to the US. Yesterday, EU Commissioner for Trade Cecilia Malmström announced a list of products that could themselves be subject to tariffs, including Bourbon, in a counter-strike against Trump.
"The overwhelming majority of our products are made here in America and over the last few years ... we have been investing heavily in our manufacturing expansion," Varga explained in a conference call. "When we complete the production, we sell our American whiskey brands in something like 165 countries worldwide.
"If all this were to come to fruition, the irony I feel is that a company like Brown-Forman could be an unfortunate and unintended victim of a policy that, in part, is aimed at promoting something that Brown-Forman is a stellar example of."
Neither the US nor the EU have finalised tariff plans, although reports suggest a formal announcement by Trump could take place in the coming days.
Varga was talking after Brown-Forman released its third-quarter and year-to-date results yesterday.
---