Britvic's Britvic Spiced Orange dark spirits mixer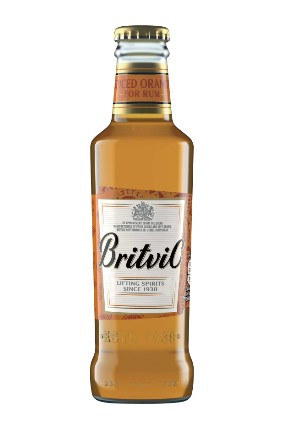 Category - Mixers
Available - From 27 November
Location - UK
Price - TBC
UK soft drinks company Britvic has launched the first dark spirits mixer under its namesake brand.
Britvic Spiced Orange is designed to create dark mixed drinks, especially with rum, and has caramel and vanilla flavours. Britvic said the new product will help on-premise outlets boost their dark spirits sales and capitalise on "this emerging trend".
The mixer will have a soft launch next month before a UK-wide release in February.
Adam Russell, Britvic's director of foodservice & licensed, said: "We know that bartenders are busy and don't have time for guesswork and we've therefore added the ideal dark spirit pairing on the neck label of the distinctive gold bottles - a first for mixers in the UK."
"In the future, all of our products should be in paper packaging" - Louise Werner, director of future packaging at Pernod Ricard's The Absolut Co
---