European soft drinks maker Britvic has launched a GBP3m (US$4m) marketing campaign in the UK for its J2O brand.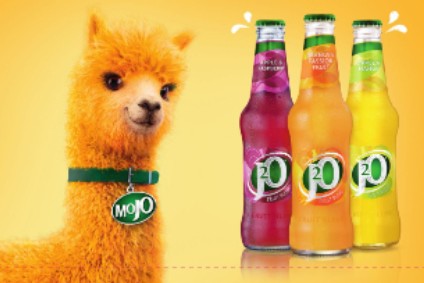 The 'Find Your Mojo' activation will run until the end of August and includes a TV commercial and out-of-home advertising. The TV ad, which debuts tomorrow, introduces consumers to Mojo, a talking alpaca, that Britvic said will help bring J2O to the "heart of key social moments".
Russell Goldman, commercial director for foodservice & licensed at Britvic, said: "We all have a fun-loving social side - sometimes we just need someone or something to help bring it out - and that's exactly where Mojo the alpaca comes in. Throughout the campaign, he will offer his pearls of wisdom to help people make the most of their social occasions and find their mojo."
Britvic released its first-half results yesterday, with bad weather in Europe failing to restrict organic sales, which grew 3%. Profits were down, however, partly because of costs related to the pending closure of the group's Norwich site in the UK, which was announced in December. The site is expected to close towards the end of 2019 with the loss of 249 jobs.
---