The trade association for the UK's on-premise channel has expressed alarm at leaked documents from the country's Home Office, regarding a possible position on immigration following the UK's withdrawal from the European Union.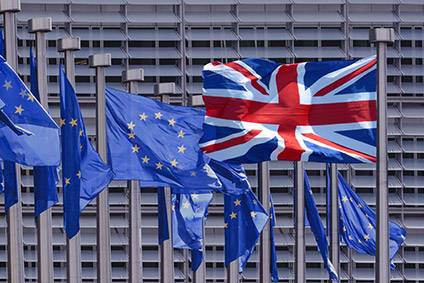 Late yesterday, The Guardian newspaper published a paper that takes a position on how the UK would handle immigration in the coming years. The 82-page document, which The Guardian claims has been leaked from the Home Office, suggests a "more selective approach" to people entering the country both from within and outside the EU.
"Potential measures could include … reducing the opportunity for workers to settle long-term in the UK … especially at lower skill levels," the paper states.
Responding to the report, Brigid Simmonds, chief executive of the British Beer & Pub Association, warned that such a move could potentially damage the country's on-premise. "This document suggests that there may be a cap on low-skilled workers," Simmonds said today. "[This] would undermine the needs of the pub industry, where we rely a great deal on those with the soft skills needed to provide great hospitality."
Simmonds estimates that around 17% of the 900,000 employees in the UK's brewing and pub sector come from overseas.
"The UK's low unemployment rates are going to make it extremely hard to replace these employees with UK nationals," she added. "If there were to be a cap for EU employees, it must be at a level that can sustain our industry."
While yesterday's documents do not appear to be government policy in the ongoing 'Brexit' negotiations, they follow a raft of papers that have been formally released by the Government over the summer.
The negotiations between the UK and the EU, which began on 19 June, kick off again later this month, with the UK set to leave the EU in March, 2019.
---