Canada-based Brick Brewing Co has lined up the wider release of its raspberry-flavour radler in Ontario.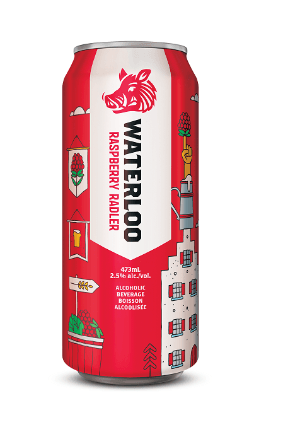 Waterloo Raspberry Radler, which rolled out as a test flavour in a mixed pack last year, will now be available in single-serve formats, the company said. The 2.5% abv product joins Waterloo Grapefruit Radler in the Canadian province.
"Our Raspberry Radler won a lot of fans last summer," said Jim Manz, director of commercial at Waterloo Brewing. "Raspberry was one of two new flavours we tested last year in a summer mix pack alongside our ... Waterloo Grapefruit Radler. It's a slightly sweet, refreshingly tart thirst-quencher that brings together ... craft lager and real raspberry juice for a taste people can enjoy."
The product will be available for a limited time over the summer period, with an RRP of CAD2.85 (US$2.15) per 47.3cl can.
Last month, Brick Brewing launched Waterloo Craft Lager to commemorate the 35th anniversary of its Waterloo Brewery.
---