A trade group for the UK's on-premise operators has warned that the country's Government must do more to protect pubs, after new figures showed 6,000 licensed premises permanently closed in 2020 because of the coronavirus lockdowns.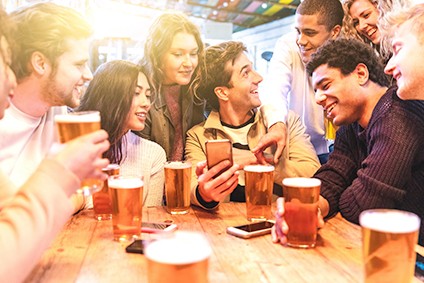 The British Beer & Pub Association said today that 2020 was a "devastating" year for the country's pubs, and warned that worse is yet to come. The organisation called on the Government to issue grants and extend rates relief to stem further closures.
"Given this latest evidence showing how the COVID crisis and lockdown is ripping pubs away from their communities for good, it is more important than ever that the Government backs our local pubs and brewers," the BBPA added.
The trade body's comments were based on a 'Market Recovery Monitor' report from CGA and AlixPartners, released today.
Also this week, the Wine & Spirit Trade Association (WSTA) asked the UK Government to cut the rate of duty on wine and spirits and extend hospitality's value-added tax (VAT) cut to alcoholic drinks. According to the WSTA, small and medium-sized distillers and wineries have taken a major hit from the pandemic and have not had access to relief grants available to the hospitality industry.
"Britain has some of the world's highest alcohol tax rates, and it is extremely unfair to pass on more pain to cash strapped consumers and to SMEs fighting to keep their businesses afloat," WSTA chief executive Miles Beale said.
"Oh, my God, we survived this. Let's have fun" - Why there's something for everyone in beverages post-COVID - click here for a just-drinks analysis
---