BrewDog is to donate GBP200,000 (US$260,000) to a new American brewery that claims people of colour have been excluded from the craft beer industry.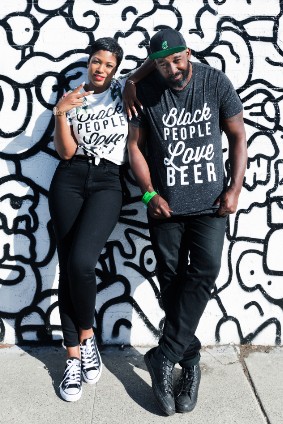 LA-based Crowns & Hops was launched this month with a mission to increase diversity in craft beer. Co-founder Teo Hunter said he and partner Beny Ashburn had "grown weary of asking for our presence to be acknowledged in a community that has never truly embraced us".
Crowns & Hops are the first beneficiaries of BrewDog's revamped Development Fund that sees BrewDog make up to GBP200,000 available each year to help small craft breweries, brands and start-up businesses. As well as financial support, BrewDog will produce Crowns & Hops beers at its Scottish brewery for global distribution.
Hunter and Ashburn launched Crown & Hops as an extension of their Dope & Dank beer lifestyle brand and their social media movement #BlackPeopleLoveBeer and #BrownPeopleLoveBeer. The duo say they aim to introduce "artisanal craft beer to a more diverse community" and plan to open a brewery and restaurant in Inglewood, California.
BrewDog CEO James Watt said Hunter and Ashburn are encouraging the industry to "take an honest and critical look at the ways craft beer culture has consciously and unconsciously excluded people of colour".
"I was completely blown away by how unapologetic and uncompromising they are, and it opened my own eyes to a very serious issue we have in craft beer," Watt said.
Heineken cleans up coal-smeared Newcastle Brown Ale for bright Californian future - Comment
---