Scottish brewer BrewDog has lined up a scheme to exchange shares in its business for empty beer cans.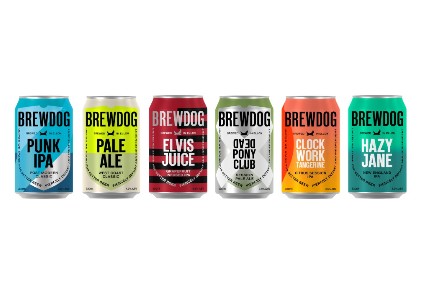 The company said yesterday that in exchange for 50 empty BrewDog cans, consumers will receive a voucher for a share in BrewDog's Equity for Punks crowdfunding scheme. The initiative will be live in all European BrewDog bars from 25 February and run across the UK & Europe until its latest round of crowdfunding closes in April.
BrewDog is partnering with First Mile Recycling to return the aluminium collected in the scheme to the packaging industry. The measure forms part of BrewDog's sustainability initiative, BrewDog Tomorrow.
"Ever since BrewDog was founded in 2007, our business practices have always challenged the norm," said co-founder James Watt. "Our groundbreaking Equity for Punks programme has been vital in helping us to accelerate our growth, and build a community of 130,000 passionate shareholders in the process - it's time for it to evolve in line with 'BrewDog Tomorrow'."
BrewDog joins a range of companies linking sustainability to finance. This week, soft drinks producer Britvic agreed its first sustainability-linked credit facility.
Van Boxmeer leaves behind a more worldly Heineken as CEO dances out the door - comment
---