BrewDog has launched the first wares from its sour beer facility, as the Scottish craft brewer expands into the so-called 'wild beer' category.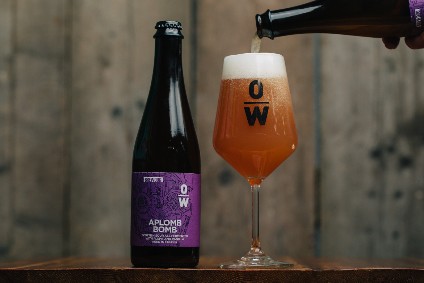 Ten brews, including a sour ale fermented with raspberries aged in red wine barrels, have been launched as part of BrewDog's Overworks project. The venture started in April last year with BrewDog's decision to build a spontaneous fermentation facility in Scotland to brew sour beers. The facility introduces wild yeast into the brewing process, which results in an acidic beer.
Other beers lauched today include the 6%-abv Aplomb Bomb, a Scottish sour ale fermented with plum and vanilla and aged in extra large 'foeders' barrels. The Cosmic Crush Tropical, meanwhile, is a 5.6%-abv sour ale fermented with mango, pineapple, guava and papaya, then aged in wine barrels.
Richard Kilcullen, brewmaster at BrewDog Overworks, said: "BrewDog has always pushed the boundaries of what beer can be, and this first batch of sour beers epitomises that ambition. We're obsessed with big flavours that will challenge people's palates and conceptions."
All ten beers will be available in bottle and on draft in BrewDog's 36 UK bars from today. The company noted that more beers will be launched from Overworks in the future.
What's coming up in beer in 2019? - Click here for just-drinks' predictions for the year ahead
---