Big Drop Brewing Co's Firesider and Kinzig alcohol-free beers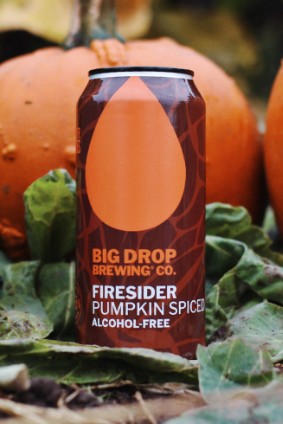 Category - Beer, 0.5% abv
Available - From 26 October
Location - The UK
Price - SRP of GBP9.80 (US$12.70) per four-pack of 44cl cans
UK-based alcohol-free brewer Big Drop Brewing Co has lined up two new beers to sit within its 'Winter Specials' range.
Firesider is a pumpkin spiced ale, brewed with a blend of toasted malts, pumpkin yeast and seasonal spices - including cinnamon, ginger, nutmeg and cloves. Kinzig, which is named after a river in Germany's Black Forest, is a stout.
Both will be available from Big Drop's official website for a limited period, while stocks last.
Commercial director Nick Worthington said: "We loved developing these two beers because they push the boundaries of AF [alcohol-free] alchemy and are just perfect for the time of year. There's now a certain expectation that our specials will be something out of the ordinary and these really deliver on that."
Why no- and low-alcohol is a good news story but not free from controversy- sustainability spotlight
---