Canada's BevCanna Enterprises is set to position its upcoming range of THC-infused beverages at beer and cocktail consumers.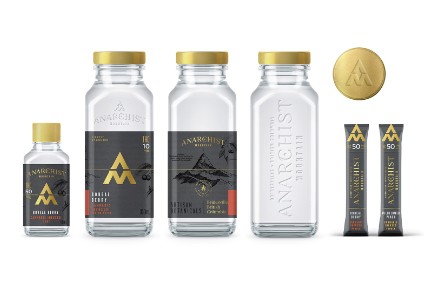 The comments come as the company unveils its debut THC beverage brand, Anarchist Mountain Beverages, which will roll out in Canada in October. BevCanna said the Anarchist range, set to contain between 10mg and 50mg of THC, is suited for social occasions and plays on craft cues already apparent in other beverage categories.
"Anarchist Mountain Beverages is a brand that speaks to the values held by the craft beer and cocktail consumer, a consumer who is now interested in exploring cannabis-infused products," said Don Chisholm, BevCanna's head of brand & innovation.
The Anarchist Mountain range includes flavoured 'shots' that contain 50mg of THC, the psychoactive component of cannabis. A bottled sparkling water will have 10mg of THC, while flavoured powders will also contain 50mg.
Cannabis beverage companies are gearing up for the green light in Canada for THC-infused drinks. Canada legalised the recreational use of cannabis use across the country last year. Food and beverage products containing cannabis will be legal from 17 October, according to the Canadian Government.
Is diversification the future for beer? - Click here for a just-drinks comment
---