Heineken's Beavertown Brewery's Nanobot: Super Session IPA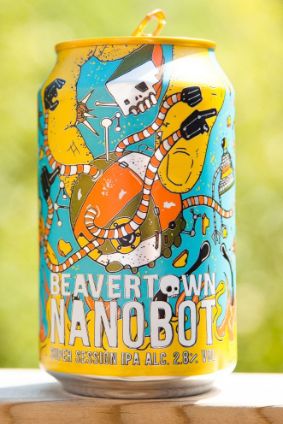 Category - Beer, low-alcohol, 2.8% abv
Available - From this month
Location - The UK, online and in the off-premise channel
Price - SRP of GBP1.90 (US$2.37) per can
Beavertown Brewery is adding a low-alcohol beer to its portfolio in the UK.
Brewed using Sabro and Simco hops, Nanobot: Super Session IPA contains 97 calories and has an abv of 2.8% abv. The beer will be available on the Beavertown website and in 230 Sainsbury's stores.
Founder & CEO, Logan Plant said: When Beavertown started we were all about creating punchy, big-hitting beers that people hadn't had before in the UK. Nowadays, people want even more from their food and drink choices to suit their lifestyle and a lot of the time, that can mean choosing a low ABV or less calories at the expense of something else - flavour. We want to remedy that with Nanobot".
Plant will host an Instagram live tasting session later today, called #4pmWithBeavertown. Creative director Nick Dwyer will also be joining to talk about the brand's artwork.
In 2018, Heineken purchased a minority stake in Beavertown for GBP40m (US$50m).
Craft beer is dead. Long live craft beer - Click here for a just-drinks comment
---