Beam Suntory's Haku Vodka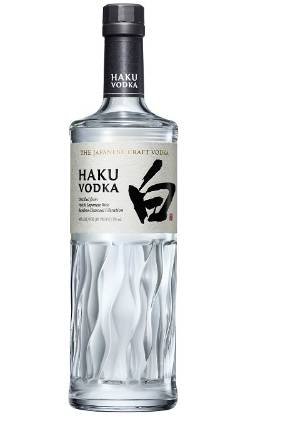 Category - Spirits, vodka, 40% abv
Available - From this month
Location - The US
Price - SRP of US$27.99 per 75cl bottle
Beam Suntory has released a new Japanese vodka brand in the US market. Haku, which means 'white', is made from 100% Japanese white rice. The brand joins the company's House of Suntory Japanese spirits portfolio, which also includes Suntory whisky and Roku gin.
Serving suggestions for Haku Vodka include neat, on the rocks or in a highball, 'Haku-Hi', with lemon peel and soda water.
The launch of Haku coincides with the roll-out of the company's Roku Gin to the US market, which was also announced this week.
Claire Richards, senior director of the House of Suntory at Beam Suntory, said: "The launch of these two brands creates great opportunity for craft spirits enthusiasts to discover new tastes and experiences that further embody [Suntory founder] Shinjiro Torii's vision of a challenge and quest for excellence."
Eleven consumer trends for 2019 – Trend Hunter Future Festival - Focus
---