Beam Suntory has said a media report that highlights discord between US and Japanese management "doesn't reflect the very real success" of its integration with Suntory Holdings.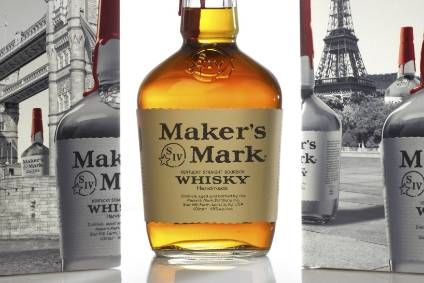 A Financial Times article yesterday claimed that the US$16bn sale of Beam Inc to Suntory in 2014 had resulted in a "headache" for the companies as business cultures clashed. The report quoted Suntory CEO & president Takeshi Niinami saying: "It wasn't clear who was in control (at Beam Suntory)."
Niinami added: "I told Matt [Shattock, Beam Inc's and Beam Suntory's CEO] that I am the boss of the entire Suntory Holdings."
The article also said management at the Jim Beam Bourbon distillery took issue with suggestions from the Suntory CEO that Japanese production techniques could improve the Jim Beam liquid.
However, a Beam Suntory spokesperson told just-drinks today that the integration between Beam Inc and Suntory had gone better than most other business mergers.
"The fact is, it's almost unprecedented for an acquired company to hit its stride as quickly as Beam Suntory has, both commercially and culturally," the spokesperson said. "We have built on a set of common values and embraced a common culture that is healthy and rooted in our shared pursuit of ambitious goals. This strong cultural foundation has helped enable us to deliver results that have outperformed our global market and over-delivered against our own targets."
The FT article said Beam executives were disappointed when Suntory delayed an expected IPO. The delay has been linked to the departures of most of the original Beam Inc management, the article said.
In 2014, Beam Inc announced that its CFO Robert Probst and two other executives were resigning in light of the group being acquired by Suntory. Probst's succesor, Mauricio Restrepo, stepped down from the post last month.
---