BCGA Concept Corp has lined up smaller pack sizes and new flavours for its Brooklyn Crafted ginger beer range in the US.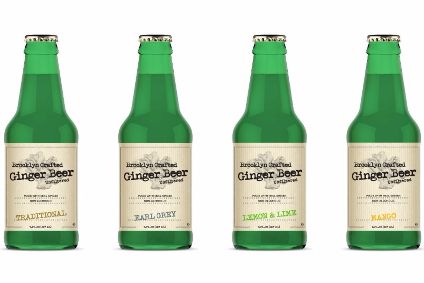 The company said today that 7oz packs, in Traditional, Earl Grey, Lemon & Lime and Mango flavours, will join the firm's existing line-up of 12oz bottles. The products have launched in New York and will roll out nationally this year.
BCGA said the launch would appeal to consumers making their own cocktails, as well as capitalise on the "rising ginger beverage category".
"At Brooklyn Crafted, we continue to expand our craft beverage portfolio in response to our customers evolving ginger beer demands," said Terry Tang, co-founder and CEO of BCGA. "Ginger is one of the fastest growing beverage trends, and with our new line of Brooklyn Crafted Mini Bottles, we are offering consumers a range of SKUs that provide convenience of size and... popular flavours."
The mini bottles carry an SRP of US$1.49.
Brooklyn-based BCGA Concept Corp is also home to Bruce Cost Ginger Ale.
---