Bartenders around the world have voted dark rum as the most likely spirit to premiumise, according to a new Bacardi survey.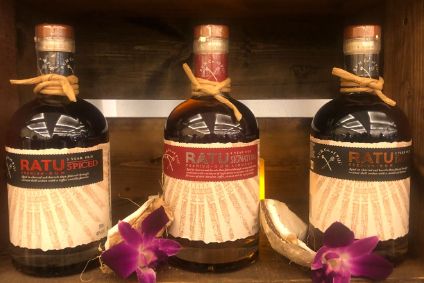 In a boost for the spirit, 43% of bartenders who took part in Bacardi's Global Brand Ambassador Survey said dark rum was on course to move up the value chain. In comparison, 40% said Tequila would premiumise while 21% said vermouth.
Bartenders could choose more than one spirit for the survey question. The survey was conducted with 200 brand ambassadors in August last year in the US, Western Europe, Russia and Latin America.
Bacardi said cross-category competition and demands for premiumisation have "pushed producers to create a more diverse, innovative rum category". The company said premium rum now accounts for 15% of the total global rum category, a share that is continuing to grow.
The survey results chime with other signs of growth for rum. A GlobalData study released last year said that between 2017 and 2018 the value of the rum market in the UK increased at a rate of 7.5%.
The Bacardi survey also showed that bartenders are most interested in sustainable ingredients when creating cocktails. The survey found that 58% of global bartenders cited zero-waste ingredients as their top ingredients or mixers of interest. Ferments such as kefir and kombucha were second at 51% and coffee third at 39%.
What does rum need to do to recognise its potential? - Comment
---