Bacardi's Global Travel Retail unit has partnered with Phoenicia Aer Rianta Co for a month-long Dewar's whisky campaign in Beirut Duty Free as it looks to boost its Scotch portfolio in Lebanon.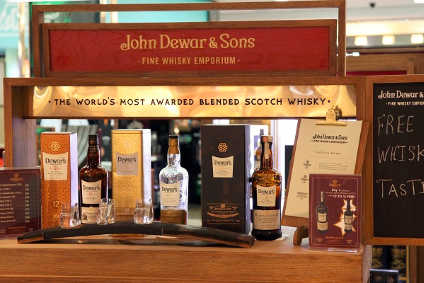 The activation - its largest at the airport - includes the John Dewar & Sons Fine Whisky Emporium. Bacardi said yesterday that the move signals the "importance of the Lebanese market".
The sampling campaign, led by brand ambassadors, also includes single malts Glen Deveron and Aberfeldy.
"Dewar's is a very popular brand with long-standing affection amongst Lebanese whisky lovers," said Philippa Coleman, regional manager for Middle East & Africa in Bacardi's GTR unit. "Beirut is a also fantastic location for us to reach regional travellers, meeting people new to the Dewar's range and helping them discover our portfolio of single malts."
Phoenicia Aer Rianta Co's GM, Ciaran O'Neil, described Lebanese whisky shoppers as "extremely brand-oriented".
---