Bacardi has launched an internal campaign to help its employees get closer to consumers and cocktail trends.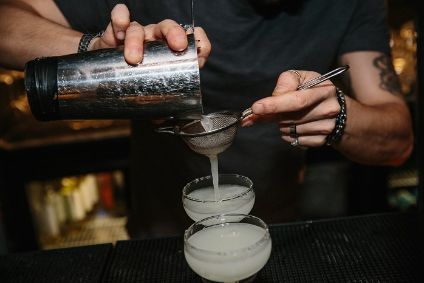 The initiative, called 'Back to the Bar', sees around 5,500 workers from across Bacardi's global business visit hundreds of on-premise outlets. The first activation, which takes place today, coincides with the company's 156th anniversary and Founder's Day festivities.
Mahesh Madhavan, CEO of Bacardi, said: "Back to the Bar is our version of 'walking the factory floor' and puts our people in touch with what's happening in our business in real life and real time, something you can't truly understand behind a computer screen, sitting through a presentation, or dissecting a spreadsheet."
The CEO said the initiative will be "a new tradition" at the company.
Meanwhile, CMO John Burke explained that the move recognises the continued progression of the cocktail revolution "as more people from more places are drinking more kinds of drinks than ever before".
Madhavan assumed the CEO role at Bacardi in October 2017.
---