Bacardi has repackaged its Oakheart spiced rum in the US, as the company looks to distance the iteration from its namesake brand.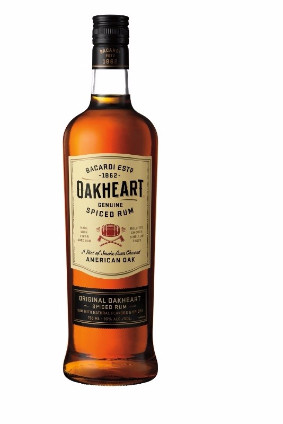 The company said late yesterday that the new bottles will "stand alone from [brand] Bacardi". Earlier this year, Fabio Di Giammarco, global VP of rums, said the Oakheart brand appeals to a different consumer mindset from brand Bacardi, as he outlined plans to introduce the change.
"Oakheart has emerged as a strong contender in the spiced rum category with its own strong identity," said Nadine Iacocca, brand director for rums at Bacardi's North America unit.
Iacocca said the positioning and new packaging would be highlighted in a US advertising campaign running until December, as well as "experiential consumer activations" beginning in October and running through to March. Financial details of the activity were not disclosed.
The new iteration of the brand carries an RRP of US$14.99. When it was launched in 2011, the expression carried an RRP of $12.99.
---