AX Beer, Cervejaria Krug Bier's Caibeerinha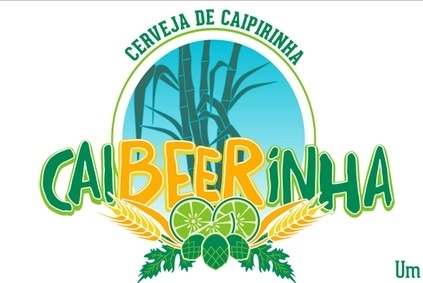 Category - Beer, flavoured, 5.5% abv
Available - Towards the end of this year
Location - Brazil, nation-wide
Price - Not disclosed
Brazilian brewers AX Beer and Cervejaria Krug Bier have teamed up to create a caipirinha-infused beer. Caibeerinha, a pilsen lager made with caipirinha will be rolled out across the country later this year.
The product was unveiled at the Expocachaça and Brasil Bier international trade shows last week, and comprises a mixture of beer, lemon [juice], sugar and flavoured with white cachaça. Caibeerinha is geared towards younger consumers, said AX Beer's Fabiano Teixeira.
Earlier this year, Anheuser-Busch InBev launched rum-flavoured beer Cubanisto in the UK.
Show the press release
---
A cerveja de caipirinha poderá ser degustada durante a Expocachaça e a Brasil Bier, que começam nessa quinta, 22 Uma bebida inédita que una as duas grandes paixões nacionais: cachaça e cerveja. Foi com esse objetivo que a AX Beer, dos cervejeiros homebrew Luiz Vicente Mendes e Fabiano Teixeira, criou a Caibeerinha, cerveja de caipirinha que está sendo produzida em parceria com a Cervejaria Krug Bier.
Há um ano a mistura vem sendo estudada e aprimorada e, agora, chegou ao resultado esperado. "Criamos uma bebida que, apesar de conter cerveja e cachaça, é suave e com baixo teor alcoólico", explica Luiz Vicente Mendes, que também é diretor da Brasil Bier.
A bebida é feita basicamente da mistura entre cerveja, limão, açúcar e é saborizada com cachaça. Tem 5,5% de álcool, sabor refrescante, tropical e voltada ao público jovem. Na produção são usadas cachaça branca e cerveja tipo pilsen larger, explica Fabiano Teixeira.
Durante a 24ª Expocachaça e a 8ª. Brasil Bier, o público poderá experimentar a novidade e participar da pesquisa de opinião feita pela AX Beer. "Queremos ter certeza que vamos colocar no mercado uma bebida que caia no gosto das pessoas, por isso resolvemos oferecer essa degustação durante a feira", conta Luiz Vicente.
A Caibeerinha é um produto inédito e exclusivo."Pegamos um drink que tem a cara do Brasil, famoso lá fora, que atrai os turistas e resolvemos fazer uma versão diferenciada, que agrade tanto quem gosta de cachaça quanto quem gosta de cerveja. E a caipirinha era perfeita pra isso!", pontua o cervejeiro. A previsão é de que esteja no mercado em até 6 meses.
Original source: Company Release
---