Asahi has lined up a packaging update for its non-alcoholic beer brand, Birell, in two European markets.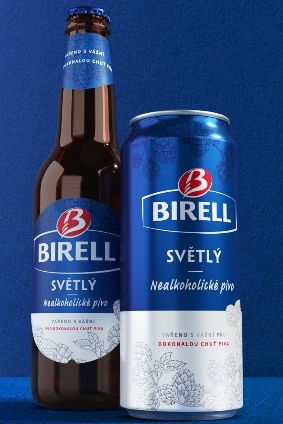 The revamp, unveiled earlier today, will roll out to the Czech Republic and Slovakia in the coming weeks. Speaking to just-drinks today, the MD of the company behind the redesign said the new look will only apply to the two countries.
The two-strong Birell range, comprising a lager and a Belgian wheat, was launched in Czech and Slovakia in 1992.
"Birell … was seen as a modern way to drink beer as attitudes to the effects of alcohol changed," said Simon Jones, MD of Asahi's design partner, Hart & Jones. "But, in recent years, amidst a raft of exciting new designs and innovations, Birell was looking left behind, its expression of 'modern' had become out-dated and tired.
"We wanted to take the market leader confidently into the future by making the brand feel fresh and relevant to the next generation of NAB drinkers but without losing Birell's heritage."
Correction: In the original version of this article, Carlsberg was named as the brand owner for Birell. Carlsberg owns the brand name outside of Czech and Slovakia, and launched its own alcohol-free beer under the same brand name in May, 2018. We are sorry for any confusion caused.
What advice for the beer category in the time of COVID-19? - Click here for a just-drinks comment
---