Anheuser-Busch InBev's US unit has reserved 40 Tesla electric trucks in a bid to lower transport costs, according to a report.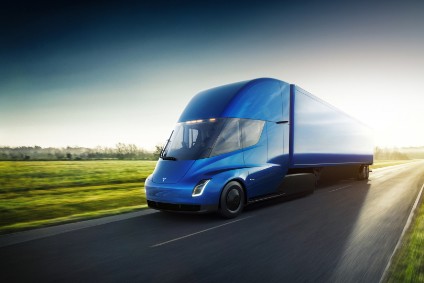 The Wall Street Journal said today that Anheuser-Busch plans to use the trucks, which are slated for release in 2019, for deliveries within 200 miles of it breweries.
The company has yet to decide if it will lease the trucks or buy them outright, the WSJ said. The trucks are expected to have a price tag of between US$150,000 and $180,000 depending on their range.
Anheuser-Busch has a fleet of about 750 dedicated trucks that are managed by third-party operators, the WSJ said. It currently spends about $120m on fuel each year.
The Tesla Semi all-electric truck was unveiled in a blaze of publicity by company founder Elon Musk last month. Two versions are available - one with a 300-mile range and one with a 500-mile range.
---