Anheuser-Busch InBev's Cutwater Spirits' Long Island Iced Tea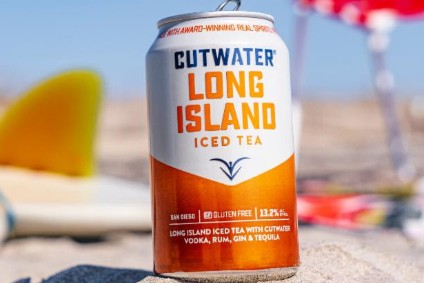 Category - Spirits, cocktail, 13.2% abv
Available - From this month
Location - The US; available nation-wide in the off-premise
Price - SRP of US$12.99 per four-pack
The US division of Anheuser-Busch InBev has added a new expression under its Cutwater Spirits range of canned cocktails.
Cutwater's Long Island Iced Tea is the 20th variant to join the brand's line of canned cocktails and follows the roll-out of Rum Mint Mojito in June. The RTD contains a blend vodka, rum, gin and Tequila, as well as citrus flavours and cola.
"Our Long Island Iced Tea doesn't use beer as base alcohol, it is true to the original recipe with a Cutwater twist - featuring our real spirits," said Cutwater's co-founder & master distiller, Yuseff Cherney.
A-B InBev acquired Cutwater last year for an undisclosed fee. Cutwater makes a range of mixers, pre-mix cocktails and RTDs.
How white spirits is trying to ride the hard seltzer craze - Click here for a just-drinks comment
---