Anheuser-Busch InBev's Carlton Zero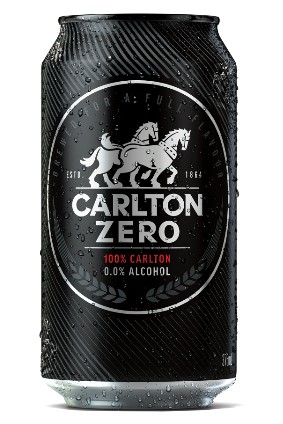 Category - Non-alcoholic beer
Available - From next month
Location - Australia
Price - TBC
Carlton & United Breweries, the Australian unit of Anheuser-Busch InBev, is to release its first non-alcoholic beer in response to changing consumer trends in the country. Carlton Zero is described as having a "real beer flavour", and will be targeted at the growing number of consumers who seek lower alcohol alternatives.
CUB said low- and mid-strength beers now represent 20% of its sales as consumers increasingly moderate their alcohol intake.
The brewer also said the launch of Carlton Zero will help accelerate growth for the Australian non-alcoholic category, which is "very modest" compared to the US, Canada and Europe.
CUB president Peter Filipovic said: "We've listened to customers who have told us they want more opportunities to drink responsibly but still want a great-tasting beer. So, we are re-writing the rules to give people a non-alcoholic beer that actually tastes like beer."
A-B InBev is increasing its global portfolio of non-alcoholic beer as part of an attempt to increase the segment's share of overall sales. CEO Carlos Brito wants no- and low-alcohol beer to make up 20% of the company's global beer volume by 2025.
How to pitch alcohol-free adult soft drinks to consumers - Consumer Trends
---