Anheuser-Busch InBev's expected disposal of SABMiller's European beer brands is for strategic reasons and not to appease regulators, an analyst has said.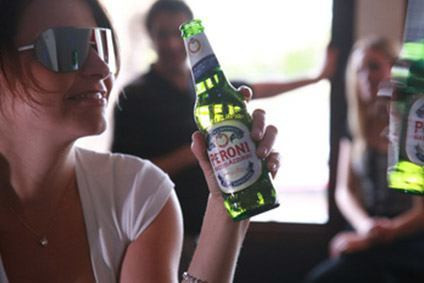 AB InBev this week confirmed it is looking to offload Grolsch and Peroni Nastro Azzuro as it prepares its US$107bn takeover of SABMiller. The brewer said the decision was made to ward off regulatory issues that may arise from the deal.
However, in a note today, Bernstein's Trevor Stirling said that none of the brands' core markets would see a combined AB InBev and SABMiller take more than a 30% share, the point at which European regulators "start to get concerned".
"Hence, we believe that ABI's decision to put these brands/operations on the block is as much a commercial decision driven by brand portfolio conflict," the analyst said.
Stirling said a disposal could speed up regulatory approval, but the decision was likely more down to AB InBev's lack of interest in the mature Western European market and to guard against portfolio conflict, for example with Stella Artois and Peroni.
He added: "If AB InBev is not a forced seller, this strengthens its hand to get a fair price for any potential disposal."
Stirling said Carlsberg is the most likely buyer for Peroni, echoing comments from Stifel analyst Mark Swartzberg this week. However, Stirling said the Danish brewer was unlikely to buy Grolsch as well. "A potential purchaser of Grolsch is less obvious," he said.

---