Anheuser Busch InBev Beck's Ice Premium Lager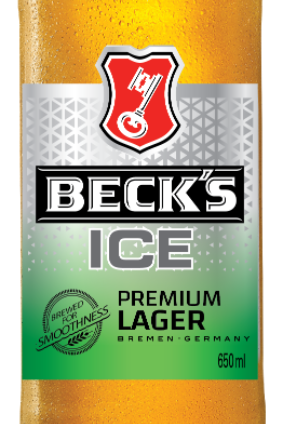 Category - Beer, lager, 3.5% abv
Available - From today
Location - India, available across the northern state of Haryana
Price - Not disclosed
Anheuser-Busch InBev has launched a moderate strength variant of its Beck's lager brand in India.
Beck's Ice Premium Lager carries an abv of 3.5%, and is touted by the brewer as the world's first "super mild beer". The lager follows recent excise policy changes in India's Haryana state, designed to promote lower alcohol beverages to "foster moderation in drinking patterns."
The new variant retains the Beck's model of 100% malt brewing, but with a reduced alcohol content.
The launch reinforces A-B InBev's commitment to its 'Global Smart Drinking Goal' to ensure at least 20% of its global beer volumes come from no- or low-alcohol beers by 2025.
"As a leading brewer, we are always looking for ways to enhance the beer-drinking experience, offering consumers a wider choice of products to enjoy responsibly," said the company's VP of marketing for South & South East Asia, Alexander Lambrecht. "We are confident that this super-mild variant will further complement the evolving lifestyles of our consumers ... and we look forward to other state governments adopting similar equitable policies in the larger interest of the health and well-being of its citizens."
In April, AB InBev replaced its non-alcoholic Budweiser brand, Prohibition Brew, with Budweiser Zero across its global markets.
How hops could become part of beer's marketing lexicon - Click here for a just-drinks comment
---