Anheuser-Busch InBev has said it wants to expand a new smart fridge business that supplies offices with a variety of its beer brands.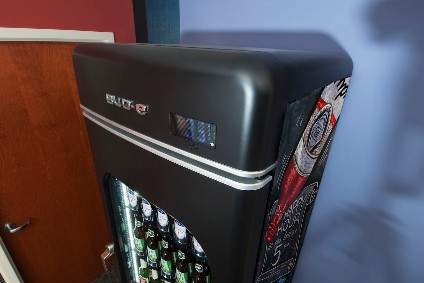 In January, the brewer's US unit launched The Office Bud-e, an Internet of Things refrigerator that can be filled with 180 beers. The machine is free to lease and monitors how many beers are left, automatically sending out an order for new ones when stocks run low.
The Office Bud-e is currently available in New York City and Chicago, however an AB InBev spokesperson told just-drinks the company has plans to widen its footprint.
"Our hope is that the Office Bud-e will soon have wide scale reach," the spokesperson said. "While we are just starting in New York City and Chicago, we plan to expand to other major US cities in the future."
Explaining the need for the appliance, the spokesperson said: "As corporate offices are evolving to promote more collaborative and social workspaces, we see the Office Bud-e as a great way to promote more in-office engagement as companies expand in-office perks such as team building events and happy hours."
AB InBev supplies its own beer brands for the fridge, including Bud Light, Budweiser, Golden Road, Goose Island, Shock Top and Blue Point. The appliance comes in seven different designs, with a small LED display that gives the current temperature and connectivity.
Internet of Things technology is slowly creeping in to the alcohol industry. Earlier this month, spirits and wine producer Pernod Ricard said it had hired specialist agency SharpEnd to help focus its Internet of Things strategy.
---