Anheuser-Busch InBev is to test-launch 1m beer cans made from low-carbon aluminium in the US.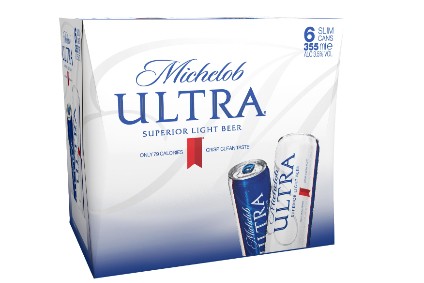 The pilot, through the Michelob Ultra brand in the country, forms part of a tie-up with aluminium producer Rio Tinto that aims to eventually package more A-B InBev brands in the format. Announcing the partnership yesterday, the brewer said the cans produce 30% fewer carbon emissions compared to those produced by current methods.
A-B InBev did not disclose when the Michelob Ultra cans will appear on US shelves.
"We are constantly looking for new ways to reduce our carbon footprint across our entire value chain and improve the sustainability of our packaging to reach our ambitious sustainability goals," said Ingrid De Ryck, A-B InBev's North America VP for procurement & sustainability. "With this partnership, we will bring low-carbon aluminium to the forefront with our consumers and create a model for how companies can work with their suppliers to drive innovative and meaningful change for our environment."
Rio Tinto's low-carbon aluminium is made with renewable hydropower along with recycled content. Currently, about 70% of the aluminium used in A-B InBev cans produced in North America is recycled content.
Like many international brewers, A-B InBev has unveiled a raft of sustainability targets. As part of its 2025 Sustainability Goals, A-B InBev has pledged that all of its purchased electricity will come from renewable sources.
Why alcohol companies must be resolute in their support of responsible drinking bodies - sustainability spotlight
---