Anheuser-Busch InBev's US unit has rolled out non-alcoholic beer Budweiser Zero to the US.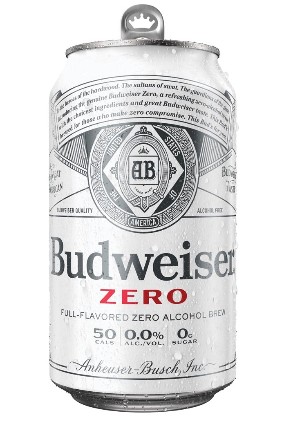 Anheuser-Busch said this week that Budweiser Zero is the first alcohol-free beer under the Budweiser brand to launch in the US market. In 2016, the brewer launched non-alcoholic Budweiser Prohibition Brew in Canada, which later rolled out to other countries including the UK.
Prohibition Brew was this year discontinued, to be replaced by Budweiser Zero.
Budweiser Zero in the US was "developed and co-founded" in partnership with NBA star Dwyane Wade, A-B InBev said. The beer is described as zero-sugar with 50 calories.
"Over the past year, we have seen hundreds of new beverage options come to market, with non-alcoholic and alcohol free beverages quickly rising in popularity," said Monica Rustgi, VP marketing for Budweiser. "Budweiser has an incredible opportunity to propel this movement into mainstream culture by offering a product that doesn't compromise on the quality and taste people have come to know and love from Budweiser, a brand they trust."
Wade will appear in advertising tied to the product in coming months.
"Budweiser has been a great partner of mine over the past two years and this was a natural next step," he said. "With sports making a return, this is timely as Bud Zero is a game changer by letting athletes enjoy the taste of a refreshing beer without impacting their mental and physical game."
What the beer category will look like 12 months from now - Click here for a comment
---