Anheuser-Busch InBev has launched a lemonade version of its extra-strength Natty Daddy malt beverage in the US.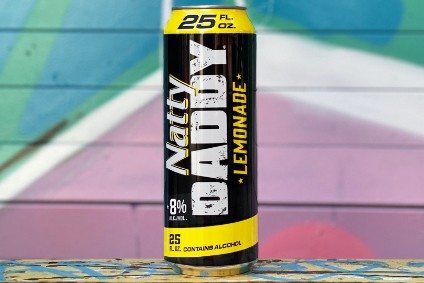 The 8%-abv Natty Daddy Lemonade has the same alcoholic strength as Natty Daddy but with added lemonade flavouring, A-B InBev said this week. The variant rolls out across the country in time for Father's Day this Sunday, supported by an activation based around the celebration.
Natty Daddy Lemonade is the latest addition to A-B InBev's Natural Light portfolio. Also known as Natty Light, the range has expanded in the past year with both the strawberry-and-lemonade-flavoured Naturdays and the 6%-abv Natural Light Seltzer lines.
"Natural Light has established a great foothold in the innovation space over the last year, with a powerful fan response to the launch of Naturdays and Natural Light Seltzer," said Daniel Blake, VP of US value brands at Anheuser-Busch, A-B InBev's US unit. "Natty Daddy Lemonade is poised to continue that streak and we're excited to launch a refreshing new malt beverage that captures the spontaneity and adventurous spirit our fans celebrate all summer."
Natty Daddy Lemonade is available in 16oz and 25oz cans.
Could lockdown cement low/no-alcohol status? - Click here for a just-drinks focus
---