Anheuser-Busch InBev has expanded distribution of SpikedSeltzer nation-wide in the US, eight months after it acquired the alcoholic seltzer brand.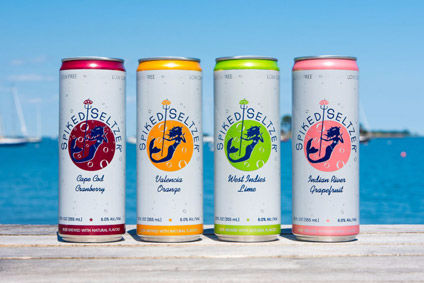 The company said today the 6%-abv sparkling beverage is available across the country in 12- and 6-packs. It is listed in a number of supermarket chains including Whole Foods, Trader Joe's, Target and Kroger.
AB InBev bought SpikedSeltzer in September last year, and in January expanded beyond its north-east coast base into the mid-Atlantic and south-east states. The brand's co-founder, Dave Holmes, who still manages the seltzer for AB InBev along with partner Nick Shields, said the latest distribution push is a game changer for the hard seltzer category.
"Consumers want a flavourful alcoholic alternative that's far less sugary than wine or hard soda, and lighter than the average beer," Holmes said. "SpikedSeltzer is that alternative."
Holmes and Shields say they invented the hard seltzer category in 2013, when they launched SpikedSeltzer. The brand is a lightly carbonated alcoholic beverage that tastes like flavoured sparkling water. It contains five grams of carbohydrates and comes in four flavours - Indian River Grapefruit, West Indies Lime, Cape Cod Cranberry, and Valencia Orange.
Other companies have since joined the hard seltzer category. In November, Diageo launched a Smirnoff-branded range.
---