South Africa may prove a bottleneck for Anheuser-Busch InBev as it awaits approval for its SABMiller takeover, an analyst has said.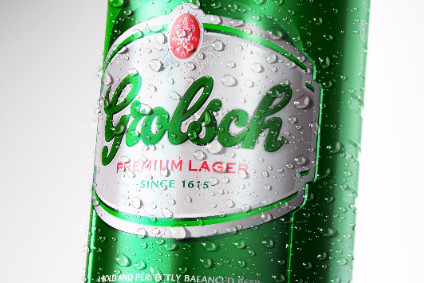 A broader public focus, including issues such as employment rights for black South Africans, could see AB InBev waiting as long as 18 months for the green light in the country, Bernstein's Trevor Stirling said today. The analyst cited as evidence Walmart's acquisition of Massmart in 2012, approval for which took the same amount of time after opposition from unions and government.
"This can be a political and not just an economic decision-making process, which can sometimes be extremely drawn-out," Stirling said.
The analyst said the approval is expected to pass, but will "almost certainly" come with conditions attached. These may include an agreement not to close any breweries in South Africa, no compulsory redundancies and "even minimal reduction in net employment," Stirling said.
When AB InBev agreed to buy SABMiller last year for more than US$100bn, it laid out four regulatory pre-conditions - in the US, the EU, China and South Africa. To appease regulators in these regions, the company has already put some of SABMiller's European beer brands up for sale and agreed to sell its share of the MillerCoors JV to Molson Coors. In South Africa, it started listing this month on the Johannesburg stock exchange.
Stirling said SABMiller's 14-month-and-counting wait on approval for its African Coca-Cola bottler was further evidence of South Africa's slow regulatory process. SABMiller secured an agreement in late-2014 with The Coca-Cola Co and Coca-Cola Sabco to create Coca-Cola Beverages Africa, which will be the world's tenth largest Coca-Cola bottler.
Wal-mart faced opposition from organised labour groups and South African government officials as it sought to buy local retailer Massmart Holdings four years ago. Before it approved the deal, South Africa's regulatory body called for a study to examine how to protect local producers from being undercut by cheap imports. Also, Wal-Mart and Massmart agreed to spend ZAR100m (then US$12m) over three years to help South African suppliers prepare to do business with Wal-Mart. An appeal court also called for 503 workers that were made redundant ahead of Wal-mart's bid to be reinstated.
---