Anheuser-Busch InBev is to create Russia's second-largest beer producer by combining its operations in the country with those of Turkey's Anadolu Efes.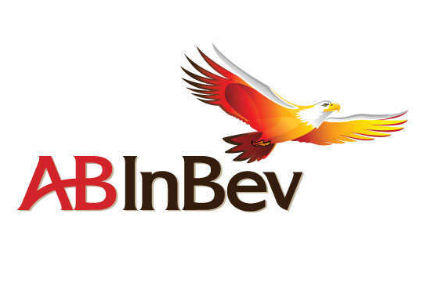 The merger, which also includes the brewers' Ukraine businesses, will give the joint-venture a near-20% share of the Russian market by volume, according to figures from market research provider Euromonitor. Carlsberg is Russia's biggest beer producer, with a 32% volume share through its Baltic Beverages Holding division.
Announcing the move today, AB InBev and Anadolu Efes said the deal will strengthen their position in both markets, "with the potential for further growth". The ambition going forward is to "lead the Russian and Ukrainian markets".
The 50/50 partnership is not a complete surprise. AB InBev inherited a 24% stake in Anadolu Efes when it completed its purchase of SABMiller last year. SAB secured the stake in 2011, when it agreed to hand its Russian and Ukrainian beer operations to Anadolu Efes. In November last year, a Russian government minister said the two brewers were in negotiations over a move. Neither company would comment on the speculation at the time.
Top Five Beer Companies in Russia - 2016
| | |
| --- | --- |
| Company | 2016 |
| Carlsberg - Baltic Beverages Holding | 31.8% |
| Anheuser-Busch InBev | 11.8 |
| Heineken | 11.1% |
| Anadolu Group | 8.5 |
| Obolon ZAT | 3.6 |
Source: Euromonitor International
The combined company will be called AB InBev-Efes and both AB InBev and Anadolu Efes will have equal representation on its board. Dmitry Shpakov, the current president of the AB InBev Russia and Ukraine businesses, is expected to take over as CEO, while Roy Cornish, MD of Efes-Rus, has been nominated as CFO. Tuncay Özilhan, current chairman of the Anadolu Group and Anadolu Efes, is to serve as chairman and the deal is expected to complete before the end of June next year.
Financial details have not been disclosed.
Brewers in Russia have been hard hit from a decline in consumption caused by government anti-alcohol measures and international sanctions. According to Euromonitor figures, in 2016, Russians consumed 7.68bn litres of beer, down from 10.3bn in 2011. Because of its leading position, Carlsberg has been most affected. However, in 2016, volumes for the Danish brewer were up slightly against a drop in the overall market.
Top Five Beer Companies in Ukraine - 2016
| | |
| --- | --- |
| Company | 2016 |
| Carlsberg | 28.6% |
| Anheuser-Busch InBev | 27.5% |
| Obolon ZAT | 18.7% |
| Persha Pryvatna Brovamya | 16.4% |
| Molson Coors | 2.6% |
Source: Euromonitor International
---