Anheuser-Busch InBev is to pay Kirin up to AUD300m (US$223m) in compensation after terminating a distribution agreement in Australia.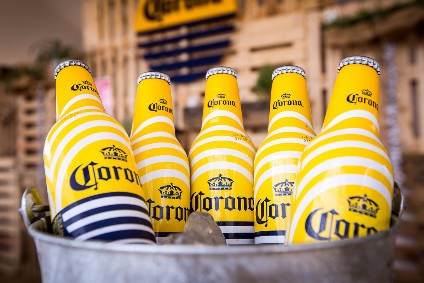 Kirin's Australian unit, Lion, handles a number of AB InBev brands in the country, including Corona, but is to lose its distribution deal to the SABMiller-owned Carlton & United Breweries (CUB). Today, Kirin announced it has been notified of the termination and expects compensation of between AUD250m-300m.
The switch to CUB will take place at the end of September and payment will be made in the second half of this year, Kirin said.
The termination comes after AB InBev received the green light last month from Australian regulatory authorities for its bid for SABMiller. In granting its approval, the Australian Competition & Consumer Commission noted that AB InBev had confirmed its intention to terminate its distribution deal with Lion. It said that if the deal had continued it would have "increased the ability and incentive for coordination between Lion and AB InBev/SABMiller".
A spokesperson for SABMiller told just-drinks today that the termination was one that "AB InBev has determined as a result of its arrangements with Lion".
A Lion spokesperson told just-drinks that the brands affected by the move are Budweiser, Corona, Stella Artois, Beck's, Hoegaarden and Leffe, Pacifico Clara, Negra Modelo and Belle-vue Kriek.
AB InBev has only a limited direct company presence in Australia and does not brew beer in the country.
The distribution switch in Australia does not affect AB InBev's agreement with Lion in New Zealand, the Lion spokesperson said.
---