Societe Generale analysts have countered claims that the UK's exit from the European Union could lead to the collapse of Anheuser-Busch InBev's US$107bn takeover of SABMiller.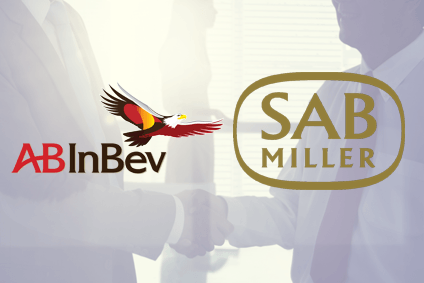 Last week, Bernstein analyst Trevor Stirling warned that investors may have overlooked the risk to the purchase of a so-called 'Brexit'. "We think there is a small but material risk that a "leave" vote could lead to a sharp fall in Sterling, which could eliminate the implied bid premium and possibly even lead to the collapse of the deal," he said in a note.
According to Stirling, the British Pound has fallen over the last six months, as Brexit anxiety mounts. "This has reduced the relative attractiveness of AB InBev's GBP44 (per share) cash offer," he said. "We think that, in the event that the UK voted for Brexit, and the GBP devalued significantly enough for the underlying SAB share-price to rise to GBP44 or above, the SAB board could retract its recommendation of the deal."
But, analysts at Societe Generale this morning called the speculation "disingenuous".
In a note to clients, analyst Andrew Holland said that AB InBev could change the structure of the deal. "Although the deal could fail if the deal continued as a Scheme of Arrangement, which is the current structure," Holland said, "AB InBev has the ability to switch the deal to an Offer, which has different rules."
Holland flagged that AB InBev outlined the option to switch to an "Offer" in initial takeover paperwork.
"Whilst the complexity of the transaction would increase, we would not expect this to stop the transaction happening," he said. "The rationale for AB InBev to acquire SABMiller is compelling."
Earlier this month, AB InBev readied the carve-up with its AmBev unit of SABMiller's South American presence. The company expects the deal to close later this year.
The UK's vote on EU membership takes place on 23 June.
---