US alcohol trade groups have asked regulators to investigate a new shelf management programme from retailer Kroger that seeks payments from producers.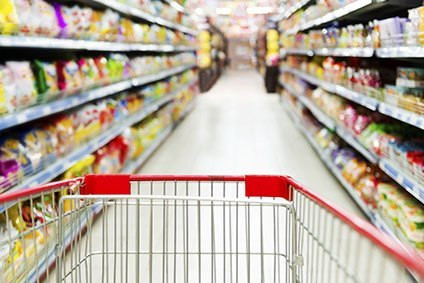 Kroger last year warned it was to implement a so-called "single source" system at its US stores that would put wholesaler Southern Wine & Spirits in charge of organising its alcohol shelf space. Kroger said the move would improve "shelf presentation and compliance" and asked clients to fund the costs of the programme.
However, industry groups including the Distilled Spirits Council (DISCUS) and the Beer Institute have written to the Alcohol and Tobacco Tax and Trade Bureau (TTB) questioning whether the programme is in line with federal rules on alcohol distribution.
DISCUS said the proposal "raises serious issues" over compliance and appears to break prohibitions on inducements and payments.
"Our members have sought our advice about the legal status of the Kroger programme and we have advised that the programme may put their basic permit at risk," DISCUS said.
The Beer Institute said that while it was not against category management programmes, the payment to Southern could break federal law.
"Your input will be valuable for industry members who are considering whether to participate in the Kroger programme and for other retailers who may be considering adopting similar programmes," the group said to the TTB.
In Kroger's notification letter - sent to distributors, manufacturers, and suppliers - it said the single source initiative would follow the model it already uses for grocery merchandising and have a "heavy emphasis" on customer insight and analysis.
"While our adult beverage business is performing well, we know we have a tremendous opportunity to grow our sales at an even faster pace in the beer, wine, and spirits categories by moving to the new customer-centric processes," it said.
A spokesperson for the Brewer's Association, which represents independent brewers in the US, said the plan won't affect craft beer as the Ohio state government has already ruled it illegal.
However, the spokesperson added: "If the plan resurfaces elsewhere or if there is a legal challenge, one issue for craft brewers is that the ones who could afford to participate will have a decision to make on whether to pay the invoices for the programme or not.
"A second concern is that the shelf sets for beer and all beverage alcohol would be set by a wine and spirits distributor [Southern]. I suspect that wine and spirits companies would not prefer that their shelf sets were done by a brewer, whether they had to pay for participation or not."
A report in the Wall Street Journal said that Kroger has for decades relied on "category captains" such as Anheuser-Busch and Diageo to oversee how wine, spirits and beer were organized in stores. Southern told the WSJ that the payments would be voluntary to cover the estimated US$12m in annual costs.
Kroger did not respond to a request from just-drinks for comment.
The alcohol distribution network in the US has come under increased scrutiny in the past 12 months. In October, regulators in the US probed allegations that A-B InBev's US arm, Anheuser-Busch, was buying distributors in an attempt to stifle competition.
Meanwhile, leading wholesalers Southern and Glazer's announced a merger, due for completion in the second quarter of this year.
---