AG Barr's Funkin Raspberry Mojito, Funkin Elderflower Collins, Funkin Sour Mix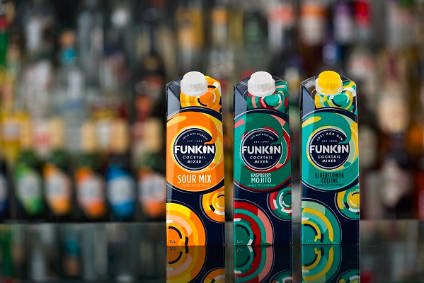 Category - Cocktail mixers
Location - UK, initially
Available - From this month
Price - GBP3.99 (US$5.64)
AG Barr has added three new lines to its range of cocktail mixers. Funkin Raspberry Mojito, Funkin Elderflower Collins and Funkin Sour Mix will launch in the UK on-trade this month. Funkin managing director Andrew King said: "The new range of mixers will be available internationally adding to our range which now includes over 10 products."
Funkin Raspberry Mojito is made with raspberries, English garden mint and Persian limes from Mexico. The Elderflower Collins comprises Sicilian lemons and British elderflower. The Sour Mix is made from Sicilian lemons, Persian limes from Mexico and cane sugar.
All three products are available in cases of six 1-litre cartons and have a 12-month shelf life.
AG Barr acquired UK-based Funkin in a deal worth GBP21m (US$31.5m) last year.
---