Adnams' Kobold English lager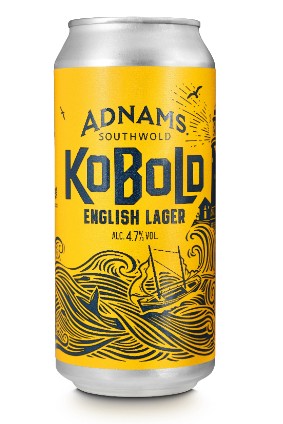 Category - Beer, 4.7% abv
Available - From this month
Location - The UK, available in the on- and off-premise
Price - SRP of GBP1.59 (US$2.10) per 44cl can
UK brewer, distiller and on-premise operator Adnams has launched an "all-English lager" made with English hops and barley.
The company said Kobold English lager also uses a yeast from its ales, adding an extra point of difference.
"It's unusual to use an ale yeast in a lager, but we wanted Kobold to be a true Adnams lager," said head brewer Fergus Fitzgerald. "Using our house yeast was fundamental to making it part of the Adnams family."
Kobold English will be available in Adnams pubs and retail stores. The lager will be rolled out to other pubs from next month.
Sales of Kobold will support marine conservation projects starting with Blue Marine Foundation, which works to protect UK seas and coastlines.
How are older consumers reacting to the post-lockdown world? - consumer trends
---