UK brewer, distiller and pub owner Adnams has put nine out of every ten of its employees on temporary leave in a move designed to combat the economic impact of the coronavirus.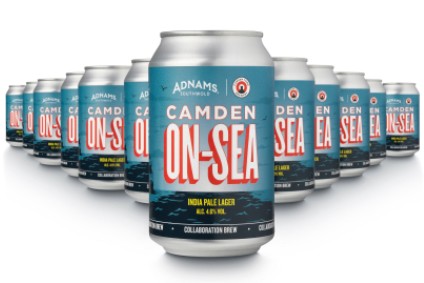 The company confirmed to just-drinks today that 90% of staff have been "furloughed" under UK Government rules that will allow employees to access some of their wages. Staff that continue to work at Adnams "have taken substantial pay reductions", CEO Andy Wood told just-drinks in a statement.
Adnams has 552 staff, which means about 55 employees continue to work at the company. The Suffolk firm produces both beer and premium spirits under the Adnams brand and owns a number of managed and tenanted pubs, mainly in the east of England. Wood said the furloughed staff come from across the business including retail outlets, the distribution centre and head office.
"We have been completely bowled over by the loyalty, commitment and flexibility shown by the whole Adnams team in dealing with this crisis," Wood said. "We look forward to returning to business as usual at some point in the future."
A company spokesperson told just-drinks that production on Adnams beer and spirits continues "full-steam ahead" but that only a core selection of five spirits and 30 beer brands are being made as the company's warehouse faces "unprecedented" demand from online consumers. Wood said brewing production has been reduced by 50% but that recent launch Camden-by-Sea - a partnership with Anheuser-Busch InBev's Camden Town Brewey - "keeps selling out".
In full-year results announced today, Adnams's calendar-2019 sales fell by 5% to GBP74.7m (US$93m). The company blamed the decline on "considerable business disruption" from a project to replace its "core computer systems" for the first time in 30 years.
Looking ahead to this year, Adnams said it is not possible "at this time" to predict the full impact of the coronavirus on sales.
Wood said: "We will continue to make decisions that will ensure the survival of our business. I am proud of what we have done to support our teams, customers and communities including taking the decision to temporarily close our estate before advice, sharing perishable and shorted dated food and drinks with our teams, neighbours and community. We were one of the first in the country to cancel our tenant's rents and we are providing alcohol to make hand sanitiser.
"We will continue to do the right things as you would expect of us, as a values-led business."
Adnams is not the only UK pub owner to furlough staff. Fuller, Smith & Turner and Shepherd Neame both put employees on temporary leave last week.
What advice for the beer category in the time of COVID-19? - Click here for a just-drinks comment
---