Accolade's fine wines division has relaunched the Houghton wine range in the UK market.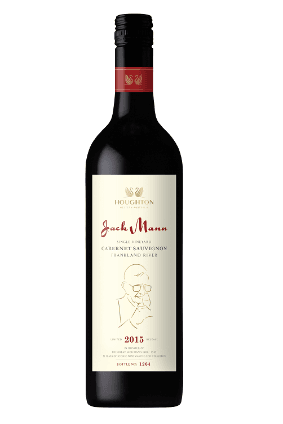 The company said today that its Fine Wine Partners unit, which launched in the UK & Ireland earlier this year, will roll out the Houghton wines after a ten-year absence in the market. The wines, from Western Australia, will be available in the UK from early Autumn.
The portfolio includes:
Houghton Jack Mann Cabernet Sauvignon 2015
Houghton Gladstone Cabernet Sauvignon 2016
Houghton Thomas Yule Shiraz 2014
Houghton CW Ferguson Malbec 2014
"We're setting a new benchmark for New World fine wines in the UK through Fine Wine Partners and the arrival of Houghton into the portfolio is a real milestone," said Ade McKeon, the UK and Ireland GM for Accolade Wines. "The Fine Wine Partners portfolio demonstrates our in-depth strength above GBP10 (US$13.50) retail and we have a clear pricing and channel segmentation strategy to ensure our wines work for all desired channels."
Since its launch, Fine Wine Partners has secured listings with UK retailers including Majestic and Harrods. It has also launched a new website with product and stockist information.
Accolade acquired Fine Wine Partners from Lion in 2016, with Lion owner Kirin Holdings preferring to focus on its beer and cider footprint.
---